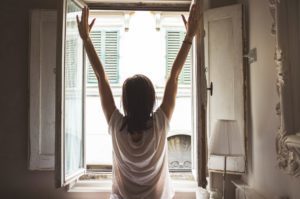 Bottom Line:
The New Year = a new opportunity to get healthier, boost your energy, lose extra pounds, and overcome the holiday hangover. The first step to having more energy is giving your body the proper nutrition. Keep reading for a quick rundown of some of the best snacks and supplements that can help you boost your energy levels.
Why it Matters:
It's all about eating the right foods at the right time. Try to plan small meals and incorporate snacks into your daily routine to keep your body fueled and your energy levels high.
Consume foods packed with healthy sources of protein, fats, carbs and more, like blueberries, strawberries, salmon, lean meats, nuts and vegetables.
Maintain your energy level upgrade by avoiding processed snacks that are high in sugar.
Consider adding daily supplements such as fish oil and/or probiotics which may help to reduce inflammation and improve digestion.
Next Steps:
Try it! Focus on eating those 2-3 small meals per day and aim for a snack every few hours in-between. Adjusting what and when you eat will help you keep your energy up throughout the day so you can feel better, think better, and be more motivated to stick to your resolutions. Here's to being more active in 2019!
Science Source: Harvard Health Publishing. 2017 Brain foods: the effects of nutrients on brain function. Nat Rev NeuroSci. 2008
©Center For Musculoskeletal Function 2019