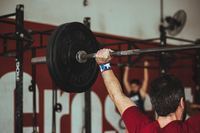 If you are a coach or trainer and would like to offer your athletes an invaluable clinical perspective on performance and injury prevention email us at [email protected] and read below for format details:
High Performance and Injury Screening
Introduction:
As athletes we regularly push our bodies to achieve higher levels of performance. This can lead to overuse and repetitive stress injuries that will hold you back from achieving your goals. However, preventing and overcoming injury is possible. This is why I've put together a series of functional screens that will highlight and identify:
Your risk of injury
The root-causes for your current injury
Reasons for decreased athletic performance
What to Expect:
Dr. Yinh will walk you through a series of screens to bring to light movement deficiencies.
We will discuss the findings and review any questions that you may have.
Finally, you will be emailed solutions that include at home solutions that you can start working on right away!
Note: Appointments will run 15 minutes and wearing comfortable clothing/workout clothes is best.
Getting Started:
Pick a time between ____________ on _____________
Write your name on the signup sheet
Show up 10 minutes before your appointment at: __________________