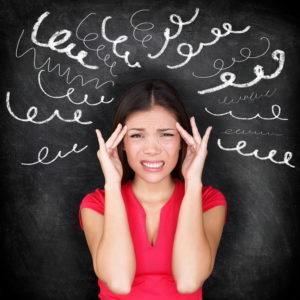 Bottom Line:
For many people, headaches are a daily occurrence and they often begin in the neck and shoulders. That's right – tight muscles around your neck can result in tension headaches. What's more, if you sit at a computer all day, your posture may also be contributing to a decreased range of motion, premature degenerative changes in your spine, and headaches – but there's good news! There are a few simple steps you can take to help you feel less pain, increase your energy, and fend off those degenerative changes. New evidence-based guidelines strongly recommend a combination of exercise, stretching, and Chiropractic care to help reduce neck pain, headaches, and muscle tension.
Why it Matters:
Chronic neck pain can rob you of the things you love; enjoying your hobbies, taking a few moments to relax, and spending time with friends and family. However, neck pain and headaches don't have to be a part of your daily life. By understanding the latest research, you can take actions to improve your health.
-Research recommends a combination of Chiropractic care, exercise, and stretching to reduce neck pain.
-Chiropractic care has an extremely high patient satisfaction score of over 90%.
-An amazing 85% of people receiving Chiropractic care for acute neck pain experienced significant improvement.
Next Steps:
It's exciting that research has continued to showcase that you're in charge of your health. Your habits and lifestyle can make a massive impact. Start reducing neck pain today by taking breaks every 45-60 minutes and stretching out your neck and shoulders. Take a brisk walk during lunch or hit the gym a few times a week to increase your activity levels. Finally, incorporating the type of Chiropractic care we provide in our office helps to improve the functionality of your musculoskeletal system.
Science Source(s):
Spinal Manipulation, Medication, or Home Exercise with Advice for Acute and Subacute Neck Pain- A Randomized Trial. Annals of Internal Medicine, Volume 156, 2012
Perceived Value of Spinal Manipulative Therapy and Exercise Among Seniors with Chronic Neck Pain: A Mixed Methods Study. Journal of Rehabilitation Medicine. 2014
Evidence-Based Guidelines for the Chiropractic Treatment of Adults with Neck Pain. Journal of Manipulative and Physiological Therapeutics. Volume 37. 2014
Outcomes from Magnetic Resonance Imaging-Confirmed Symptomatic Cervical Disk Herniation Patients Treated with High-Velocity, Low-Amplitude Spinal Manipulative Therapy. Journal of Manipulative and Physiological Therapeutics. 2013