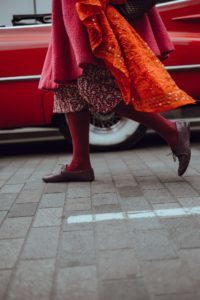 There's little doubt that being physically active has a ton of health benefits. Some of the barriers to exercise that people commonly express are:
Lack of time
Lack of motivation
Lack of funds
Not knowing what to do
Fear of getting injured
A walking program will easily overcome the above noted barriers to activity.
For example:
Time: A brisk walking program of 150 minutes per week meets the US Department of Health's physically active guidelines to achieve most of the health benefits of living a physically active lifestyle.
Motivation: If you already walk in your day to day life, there's not a lot of motivation required to walk briskly for 21.5 minutes per day. If pain and injury are inhibiting you, then that simply needs to be overcome first. In addition, it's been shown that a walking program tends to motivate people to participate in other physical activities.
Funds: Walking is free!
Knowledge: Fortunately, we can start getting the benefits of being physically active with zero knowledge of exercise science by simply starting with a brisk walking program.
Injuries: Brisk walking is considered a moderate-intensity exercise. Therefore, it's a good starting point for most with very little risk. It also keeps you fit so if you decide to go into exercises of higher intensity, frequency, duration you'll be less likely to get injured.
The Key Point:
If you're not getting at least 150 minutes of exercise per week let's "step it up" and start walking. Walking is, perhaps, the easiest barrier to entrance to start living a healthy and active lifestyle. Walking can act as a gateway or a bridge to other forms of physical activity.
If pain is keeping you from being physically active, let us help you overcome your pain so you can start experiencing the benefits of an active lifestyle. (561) 318-8070
References
"20 Years of Making America a Great Place to Walk." AmericaWalks, americawalks.org/.
16, 2017 Posted on Oct. Physical Activity Guidelines, health.gov/paguidelines.
"National Physical Activity Plan." Untitled Document, www.physicalactivityplan.org/index.html.